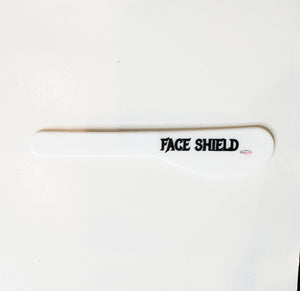 Use the face shield to avoid any mixing of powders on Shabbos.
TIPS: Hold Handle and place the shield on areas needed any which way you prefer.
SHABBOS APPLICATION:
Hold the face shield directly onto blush, bronzer or concealer while applying the other powders around the face area to avoid any mixing of colors on Shabbos. 
Measurements: 5 inch (127 mm